Kilbaha Education - Quality educational content
Attention: All Principals, Librarians, Science Teachers, Parents, Students
Get a Christmas present for your school or yourself !

Go to a link below.
Choose

one

chapter from

one

of our textbooks.
Send us an email requesting this free chapter.
We will send it to you by return email

Merry Christmas from Kilbaha !
https://kilbaha.com.au/2020C/textbooks.pdf

Offer finishes 25 December 2019
---
Our new Trading Name for 2020 is Kilbaha Education
Bill Healy BSc BA Dip Ed
CEO
Message me directly for assistance
+61 (0)413 425 374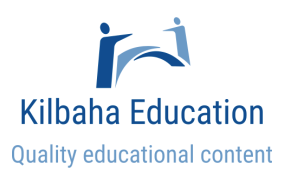 Kilbaha Pty Ltd (Est. 1978)

ABN: 47 065 111 373
Kilbaha helps schools
to teach better
by providing quality educational content
so that students get higher grades.